Welcome to Maria's Kitchen
Hi, I'm Maria – a professional chef with over fifteen years of experience in catering. My journey started off in the kitchen of a renowned health food shop in the NW area of London until its kitchen unexpectedly closed down as a result of the pandemic.
When volunteering to help out my regular customers with their grocery shopping, I was asked if I could continue preparing their meals. Trusting my now loyal client base, I took a leap of faith and started my own business, doing my part to lift people's spirits with my healthy, exciting and colorful creations.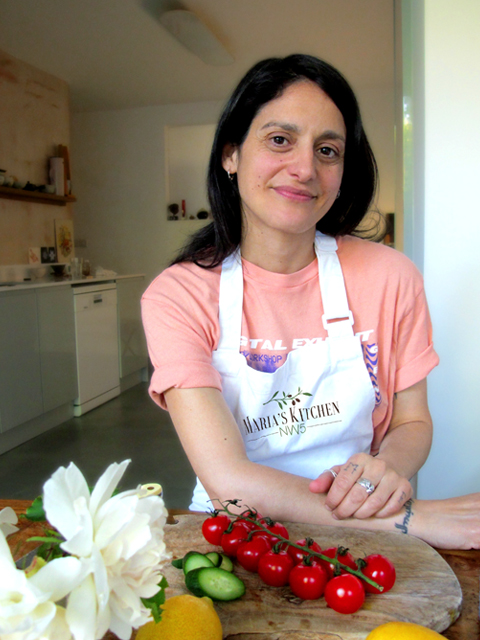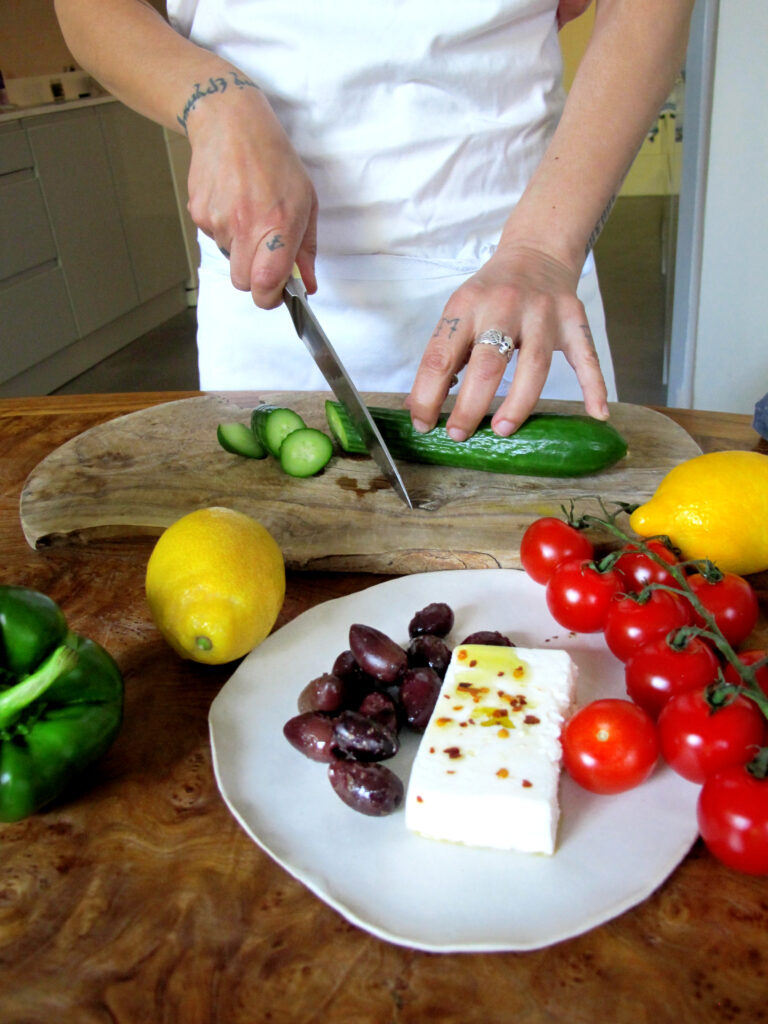 I offer a variety of services from daily home deliveries from Tuesdays until Fridays to catering for private and corporate events. 
I discovered my love for cooking while I was working in a health food shop. When the chef fell ill one day, I stepped in and improvised. I learnt I had a natural talent for creating memorably tasty treats, and unearthed a deep passion for the culinary arts.
I care a great deal about the environment, sustainability and eliminating food waste which is why I source my produce fresh and as seasonally and locally as I possibly can.
Having Cypriot roots, I grew up with a lot of Middle Eastern and Mediterranean spices watching my Yiayia cook for the entire family. I am very enthusiastic about trying out new flavours and combinations.

My daily menu changes seasonally and offers you a variety of healthy and nutritious foods to choose from. Some of my regular and popular dishes include different variations of pastries, frittatas, quiches, wraps, soup of the day, salads, mains and desserts. Click here for more information.
with fresh spinach and feta in Greek-style puff pastry
with sweet potato, caramelised onion and feta
Mediterranean Vegetable Quiche
with aubergine, courgette, pepper, oregano and a shortcrust pastry
with field mushrooms, fresh spinach, fresh herbs, thyme, rosemary and parsley
with fresh tomato, cucumber, green pepper, red onion, feta, Kalamata olives, oregano, lemon and olive oil
with grilled halloumi, homemade hummus, harissa and salad, wrapped in tortilla

From daily home deliveries on Tuesdays throughout Fridays in NW1, NW5 and N7 to bespoke private, and corporate events catered to your individual dietary needs. I can provide the best quality food freshly prepared for any occasion.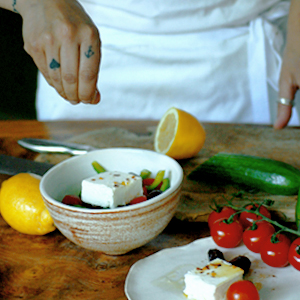 I deliver restaurant quality meals directly to your doorstep from Tuesdays to Fridays within the areas of NW1, NW5 and N7.
Are you planning a birthday, a family gathering or just a simple garden party? I can create the perfect menu for your event.
Keep your staff and business partners happy and completely stress-free. I can prepare meals for your lunches, meetings, and events.