I love to create exciting new flavours while sourcing my produce as locally and as fresh as I possibly can. My daily menu offers you a variety of healthy and nutritious foods to choose from. Some of my regular and popular dishes include different variations of pastries, frittatas, quiches, wraps, soup of the day, salads, mains and desserts. Here are some examples listed below.
Some of my popular dishes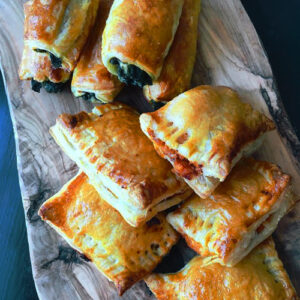 with fresh spinach and feta in Greek-style puff pastry
with roasted sweet potato, feta, rosemary and chilli, wrapped in puff pastry
with fresh broccoli, leek, mushroom and goats cheese
with sweet potato, caramelised onion and feta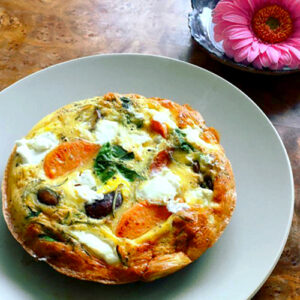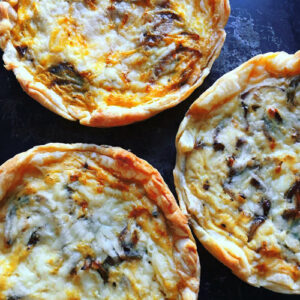 Mediterranean Vegetable Quiche
with aubergine, courgette, pepper, oregano and a shortcrust pastry
with fresh wilted spinach, chevre goats cheese and a shortcrust pastry
with field mushrooms, fresh spinach, fresh herbs, thyme, rosemary and parsley
Roasted Tomato & Chilli Soup
with fresh roasted tomato, garlic, chilli and fresh basil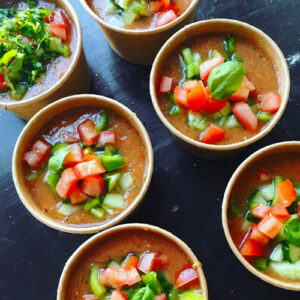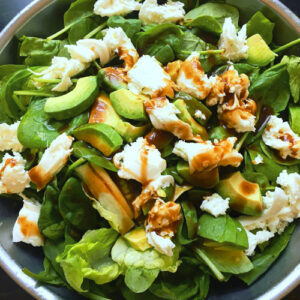 with fresh tomato, cucumber, green pepper, red onion, feta, Kalamata olives, oregano, lemon and olive oil
with fresh mixed salad leaves, cherry tomato, avocado, feta cheese, mixed toasted seeds and pomegranate dressing
Vegetarian | Gluten-Free | Vegan Option
with rich tomato sauce, cooked down with chickpeas and Mediterranean herbs. Topped with grilled halloumi, served with oregano-chips, baked in the oven
with fresh homemade falafels, homemade hummus, harissa, salad (tomato, cucumber, red onion, red cabbage, iceberg lettuce), wrapped in tortilla wrap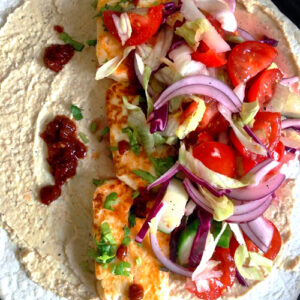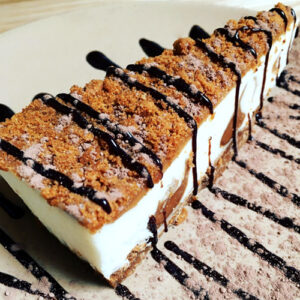 with fresh ricotta, Greek honey and cinnamon, wrapped in a filo pastry
with mixed berries,  nutmeg and cinnamon, wrapped in a filo pastry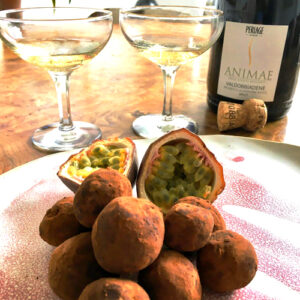 Handmade Chocolate Truffles
Handmade Chocolate Truffles infused with flavour of your choice
Vegan / Vegetarian Option | Gluten-Free
Homemade Vegan Banana Loaf
Freshly baked banana loaf with dates, walnuts, cinnamon and nutmeg – made to order, sold as a whole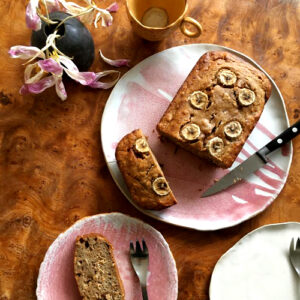 Have my numerous mouth-watering treats woken up your interest?
Please feel free to reach out to me via email on info@mariaskitchennw5.co.uk to receive my latest creations and current menu.